- Peio -

Member

From: Szczecin

Registered: 2014-08-06

Posts: 13
Re: Geoportal 2 / ortofotomapa - WMS URL
He he... Już działa, choć nadal nie wiem dlaczego
Zainstalowałem JOSMa z dystrybucji (wersja trochę przestarzała) wraz z zależnościami i nadal nie działało. Odpalam ponownie wersję najnowszą, którą instalowałem "ręcznie" i nagle jest..działa!! Myślełem, że to pakiety z zależności pomogły ale wywaliłem JOSMa dystrybucyjnego i jego zależności a przeźroczystość w JOSMie instalowanym "ręcznie" (najnowszym) nadal działa!!! Czary czy co?
   Ważne, że jest OK.
Zibior2

Member

Registered: 2012-08-17

Posts: 2,407
Re: Geoportal 2 / ortofotomapa - WMS URL
No to fajnie, że działa. Dystrybucyjnego JOSM nie ma co używać, bo to najczęściej jakiś staroć sprzed kilku miesięcy. I jedyną zależnością dla JOSM jest działające środowisko Java, więc tym bardziej.
maro21

Member

From: Wrocław

Registered: 2018-03-06

Posts: 877
Re: Geoportal 2 / ortofotomapa - WMS URL
Widzę, że pojawiła się nowa ortofotomapa Wrocławia z 2021 :)
Jakoś dziwnie szybko... Bo zdjęcia do poprzedniej były robione w kwietniu 2020, a dostępne były w marcu 2021, czyli po 11 miesiącach... a teraz są zdjęcia z, chyba, czerwca 2021, jest listopad i już są dostępne.
Orto z 2020 była ciemna, niewyraźna i paskudna, nic tam nie było widać. A tu wszystko wyraźnie i kolorowo :)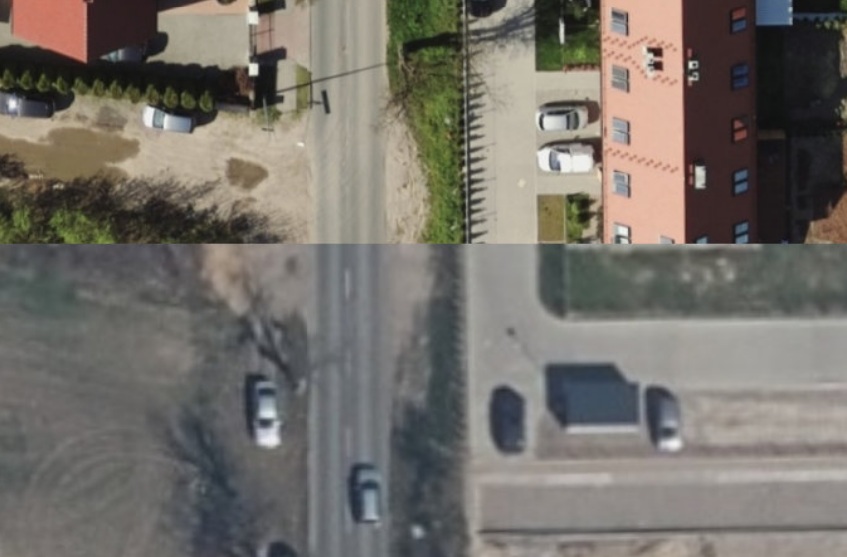 Ktoś wie może, w którym dniu dokładnie były robione zdjęcia lub gdzie to sprawdzić?
Zwróccie uwagę na strasznie długie cienie na tej starej, chyba zdjęcia robili o osiemnastej...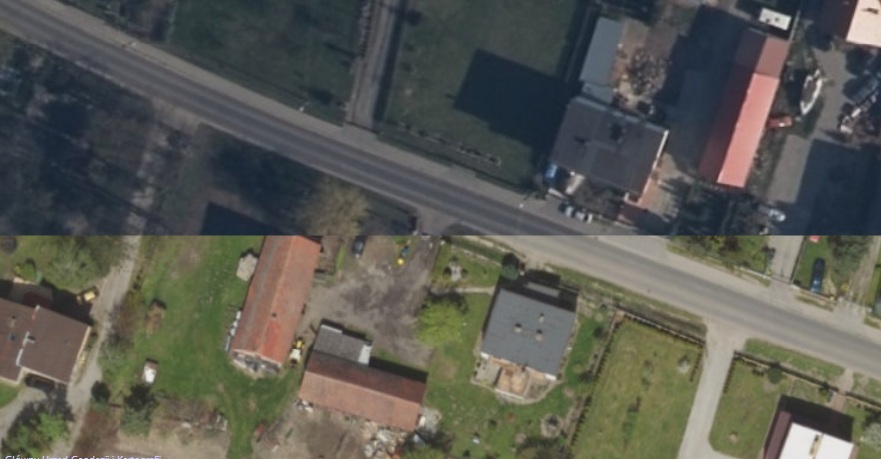 RicoElectrico

Moderator

From: Trójmiasto

Registered: 2012-07-01

Posts: 1,782
Re: Geoportal 2 / ortofotomapa - WMS URL
Można to zobaczyć próbując pobrać na geoportalu. Gdy klikniemy w arkusz, to pokazuje się informacja z linkiem do pobrania. Widnieje tam data 29 maja 2021.