LeoFender

Member

Registered: 2021-07-29

Posts: 3
OsmAnd+ double street numbers
Came across a strange issue in OsmAnd+.
In this street (Hinnebilkstraat in Ingelmunster, Belgium), many houses show two street numbers: one on the map and one at the bottom where it says "Location"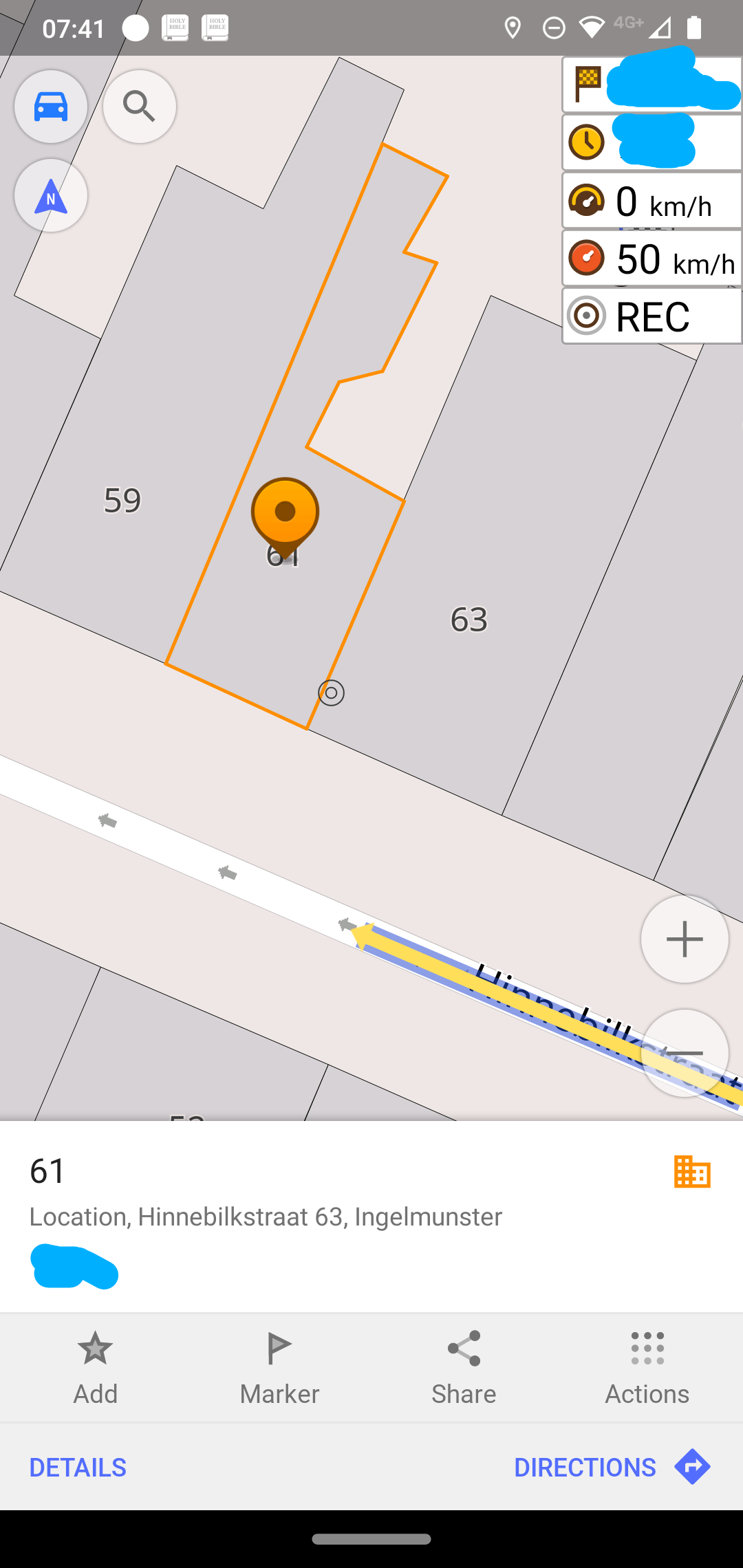 When navigating to number 61 for example, OsmAnd+ would send me to the actual number 59. The number on the map is the correct number.
I checked Open Street Map, nothing seems out of the ordinary there.
Does anyone have an idea what could be the cause?
Strubbl

Member

Registered: 2020-08-27

Posts: 150
Re: OsmAnd+ double street numbers
I cannot reproduce the issue. How did you mark the whole house? If i click anywhere in the house, i only set the orange pin and for that the address looks good.